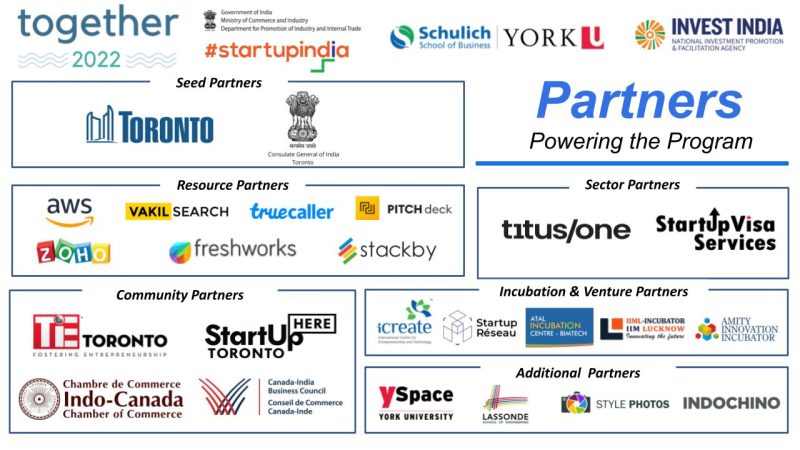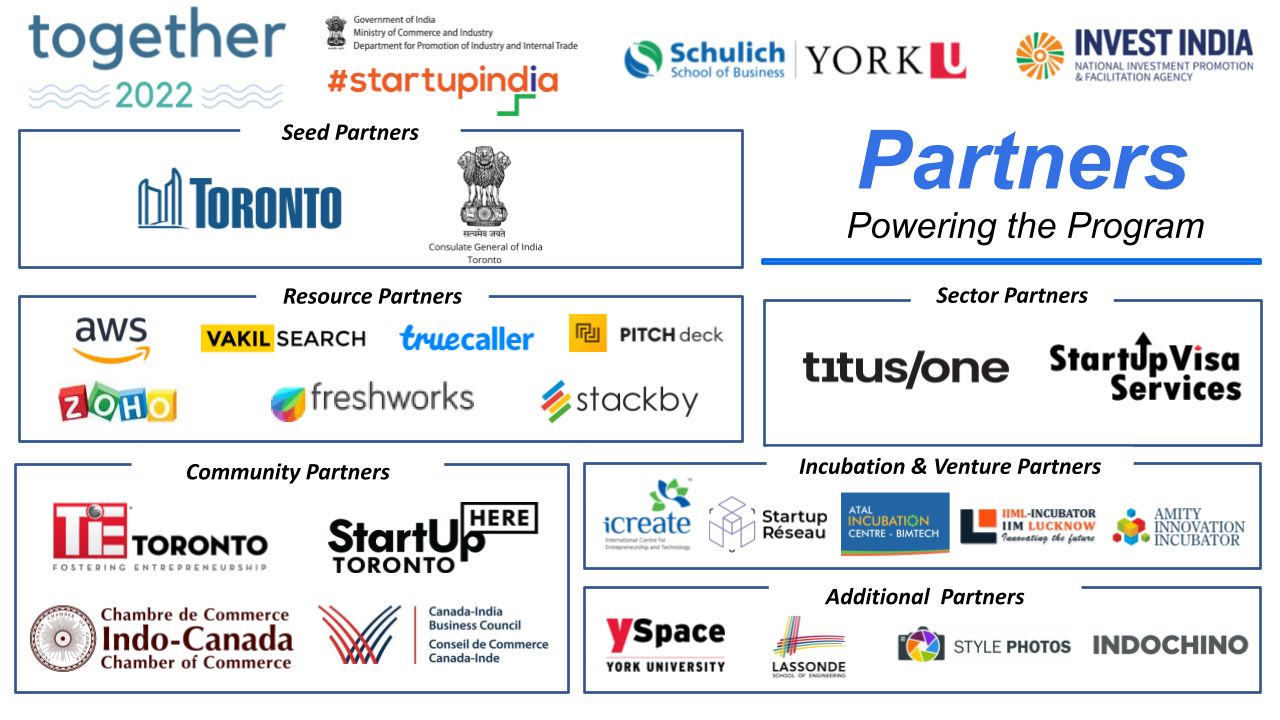 Startup Visa Services sponsors Canada India International start-up event.
A GLOBAL INITIATIVE BETWEEN – SCHULICH SCHOOL OF BUSINESS AND STARTUP INDIA
From January 3rd to 9th, The Schulich School of Business and Startup India (Government of India) bring you "Together 2022", a joint Indian and Canadian student entrepreneurship Bootcamp and venture competition creating lasting impact in the Indian Startup ecosystem.
400 STUDENTS
100 Pairs of Indian Students, from 17,000+ colleges & 700+ universities, apply with challenge statements and potential solutions inline with the year's theme. Each pair is supported by 3 Schulich School of Business and Lassonde School of Engineering students at York University or students from other post secondary institutions in Canada as they craft successful venture ideas.
200 MENTORS
100 Mentor pairs from India and Canada help to refine the team's product/service ideas through a series of mentoring sessions throughout the Bootcamp. The mentor's will be a source of ideation and guidance. Teams will develop ideas and improve venture development with direct feedback on key deliverables for the judging round.
100 VENTURES
Through three Judging and interviewing rounds, leading venture capitalists and investors seek the top three venture ideas. The winning teams are rewarded with powerful startup tools, global networks and monetary support to realize their entrepreneurial dreams.
CONGRATULATIONS to the champions!
Champion (1st Place): Bhugoal – Kartik Vij, Palak Bahl, Rajesh Kumar, Anishka Marwah
Runner-Up (2nd Place): Project Parvaah – Chahat Malhotra, Anmol Malhotra, Sabarinath Suresan, Mohammad Qassim
Top-6 Finalists included outstanding pitches from: Clotho, Wizrupt, Aumsat and Skyware.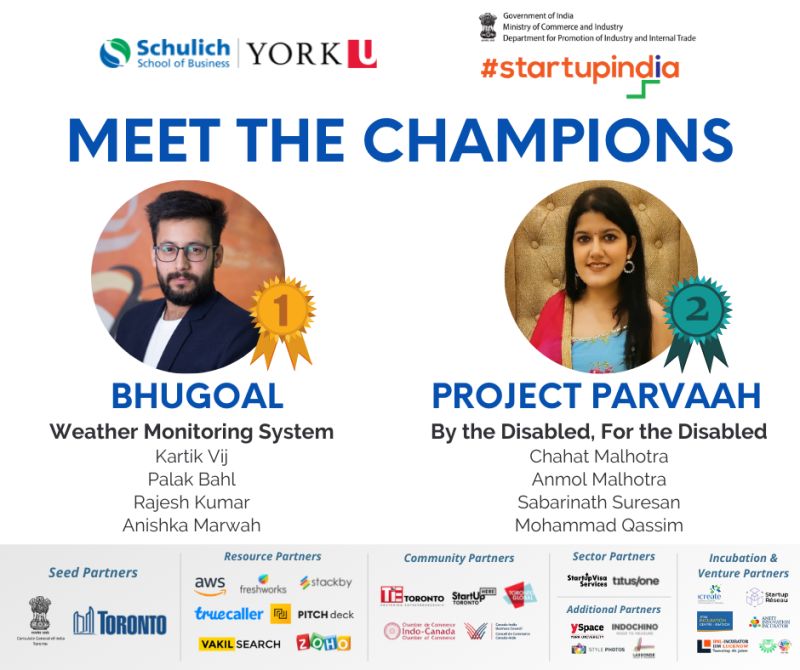 Start Up Visa Services
Would you like to learn more about Startup Visa Program
and how SVS can help?
Get In Touch
Subscribe To Our Newsletter
BE NOTIFIED ABOUT STARTUP VISA
NEWS AND DEADLINES