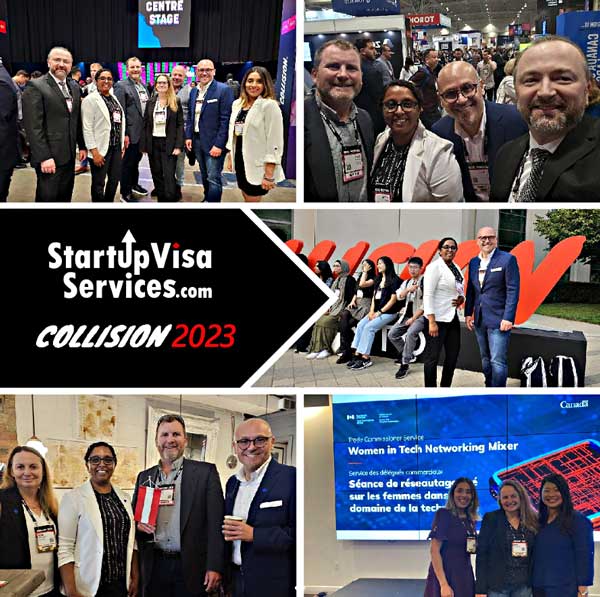 Recapping the exciting moments from the #CollisionConf, a week that fervently celebrated innovation and entrepreneurship on a global scale, Sean Fraser's words echoed the sentiment that Canada is standing as a prime destination for innovation and growth. Our dedicated Startup Visa Services (SVS) team was at the forefront, fully committed to assisting entrepreneurs from around the world in their journey to flourish.
During this vibrant event, the SVS team had the privilege to engage in a one-on-one meeting with Canada's Immigration Minister, discussing crucial aspects of the Startup Visa program. Notably, live discussions unfolded, addressing inquiries related to the Startup Visa (SUV) program and enhancing accessibility and clarity for interested entrepreneurs.
In a significant move, Minister Sean Fraser, during his appearance at the Collision conference in June 2023, revealed pivotal changes to the Startup Visa program. This policy change allows applicants to obtain more extended, 3-year OPEN work permits, a substantial enhancement compared to the previous 1-year closed work permits. These modifications signify a step towards fostering a more welcoming and conducive environment for entrepreneurs aiming to establish their ventures and contribute to Canada's innovative landscape.
Start Up Visa Services
Would you like to learn more about Startup Visa Program
and how SVS can help?
Get In Touch
Subscribe To Our Newsletter
BE NOTIFIED ABOUT STARTUP VISA
NEWS AND DEADLINES